2021 Hyperlte GOOD DAZE 3.9 Ladies Wakesurf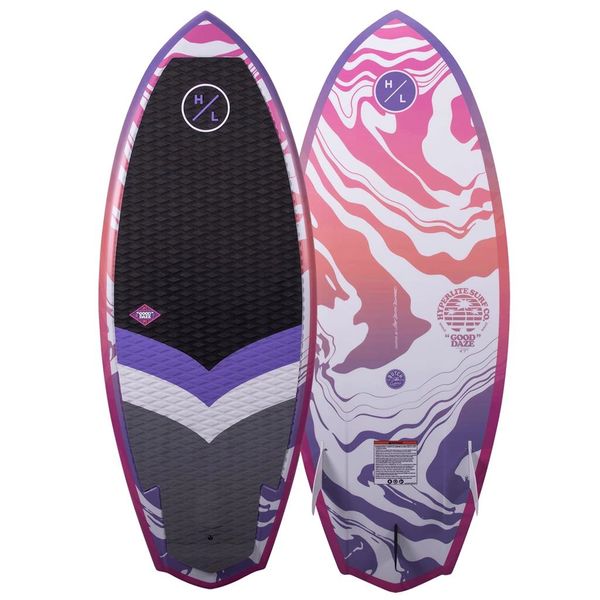 2021 Hyperlte GOOD DAZE 3.9 Ladies Wakesurf
You can be placed on a wait list. 
To be placed on a Notify when in stock just send us a email mwssports@hotmail.com stating the board you are looking for and we will notify you when it is in stock

Ladies Specific Wakesurfer
The Shim shape you love with a fresh perspective for the Ladies.

The Good Daze is perfect for intermediate to advanced riders looking to take their skills to the next level. The Good Daze has a fast rocker allowing it to carry speed anywhere on the curl and its shorter profile makes it super maneuverable for rotational and air tricks. This new shape also features our all new DuraShell Technology which combines the buoyancy and feel of a high-end EPS board and the durability of a compression molded shape. Overall, this new board is the best of all worlds and one that a wakesurf enthusiast can't pass up.
Layered Glass
Our fiberglass is available in 3 weights depending on the board. Over time, traditional woven glass fibers will separate. With layered glass every Hyperlite deck will have the same pop off the double up year after year.
DuraShell Construction
New for 2019
Molded EVA Traction Pad
Single Concave Base Contour
EPS Core
Mellow Tail Channels
LAP Construction