CWB Benz Wakesurf Board 4-8 With FREE Surf Rope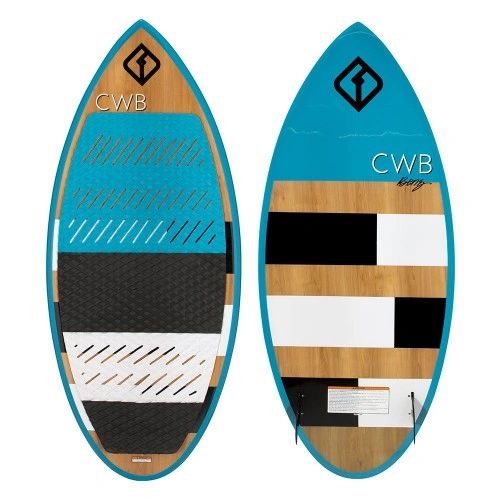 CWB Benz Wakesurf Board 4-8 With FREE Surf Rope
CWB Benz Wakesurf Board With FREE Surf Rope
The Benz continues to be CWB's most popular skim/surf hybrid board year after year. A fast, playful shape designed to stomp those spins and airs behind the boat.
CWB's premier hybrid shape, the Benz blends skim and surf style together into a fun, playful ride that everyone on the boat will enjoy. Designed with speed and performance in mind, get ready to rip and take your wakesurf game to the next level.
The shorter, wider profile make this board easier to spin or boost airs for those skim tricks. A flat base and minimal rocker gives this board some serious speed and quick acceleration. Sit further back on the wave and accelerate back into the pocket for those explosive maneuvers.
Constructed like a traditional surfboard, the Benz features an eps foam core and glass layup for a light, reactive ride on the water. Equipped with two 3" surf fins, this board is ready to lay into a bottom surf or slaysh the lip of the wake. An optional center skim fin is drilled into the board for those riders seeking more of a skim feel. The eva traction pad features a kicktail for more grip and control while riding.
Whether just learning the basics or building up your bag of tricks, the CWB Benz is a speedy, explosive hybrid shape that riders of all ability levels will surely have fun on.
CWB Benz Features
-Skim/Surf Hybrid
-Handcrafted Epoxy
-Flat Base
-Twin 3" Surf Fin Setup
-Drilled For Optional Center Skim Fin
-CNC Diamond Cut EVA Pad W/ Kicktail
-Designed For: Advanced/Expert Riders

Reviews