Fly High FATSAC 400x2 Ballast Bag & Tsunami Pump Combo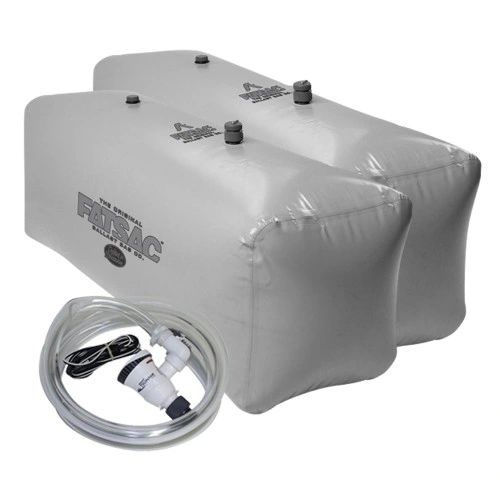 Fly High FATSAC 400x2 Ballast Bag & Tsunami Pump Combo
Fly High FATSAC 400x2 Ballast Bag & Tsunami Pump Combo

Details
What's Included: 400 lb. FATSAC x2 & Tsunami Pump W/ All Necessary Fittings
Description
As Fly High's most versatile sac, the 400 lb. Surf Sac can be used nearly anywhere in the boat. Place it in the bow, the walkway, on a seat, beside a seat, or in a storage locker to enhance the wake behind your boat.
What's Included
This package includes all fittings needed to use the Tsunami ballast pump in conjunction with the x2 FATSAC 400 lb. Ballast Bag, 42"L x 16"W x 16"H
New Look, Same Original FATSAC
The same ballast bag you've grown to count on but an updated, much improved look. The all-new FATSAC looks good and performs great. A new feature is the additional 4th port at the bottom for added versatility.