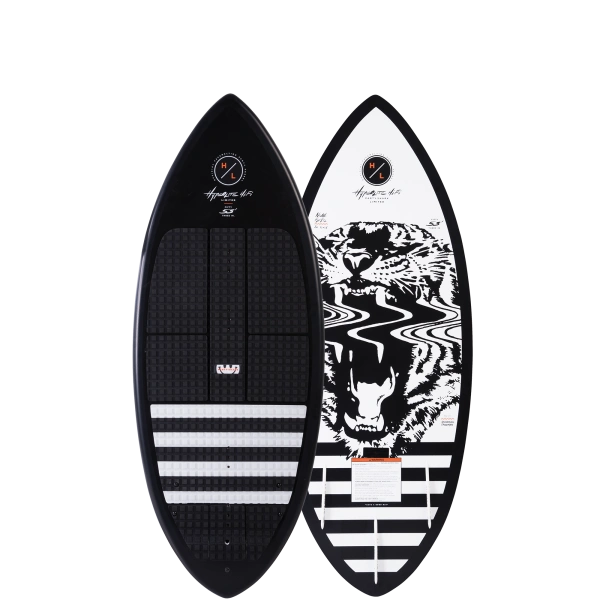 Hi-Fi Party Shark 56"
Noah Flegel Signature Strap Surfer
Strap Up and push the limits on your Wake with the Hi-Fi Party Shark

Wake Surf fans rejoice, again Noah Flegel has pushed the limits of Wakesurfing by adding a Foot Strap Set to his Hi-Fi skim style shape. You've seen the videos and it's amazing what is possible now that we've reinforced the deck and added inserts for foot straps. Not only is this great for advancing your skills behind the boat the Hi-Fi Party Shark is a great tool for teaching others how to wakesurf with the addition of the straps. The outstanding part is, just remove the straps and ride the deck like the Hi-Fi is meant to.
Reinforced Lay-Up
Dura-Shell Construction
Carbon Composite Construction
New for 2019
Fully Machined EVA Traction Pad
EPS Core
Removable Foot Strap Set
Minimal Rocker / Flat Base
Pintail Design