Moment Deathwish Tour Skis 2020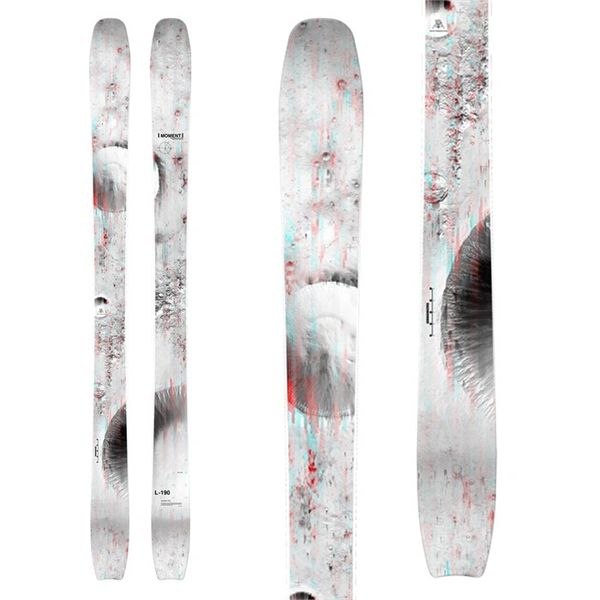 Moment Deathwish Tour Skis 2020
Redesigned to mirror the dimensions of the OG model, the Moment Deathwish Tour Skis serve up the same powerful but surfy character in a lightweight package ideal for uphill travel. Built with Moment s head spinning Triple Camber Twin Rocker profile, the Deathwish Tour floats like champ and offers excellent stability in variable snow, just what you need to inspire confidence when you're miles from the trailhead pondering your descent down that icy looking chute.
Rocker Type
Triple Camber Twin Rocker – Rocker at the tip and tail, low center camber, and two sections of micro-camber embedded n front of and behind the binding. Rocker and low camber let the ski surf and slash in powder, while the micro-camber sections create focused edge pressure on hardpack for carving.

Core
Paulownia/Ash Wood Core – Full length, knot free, in-house laminated wood core gives this ski its unique blend of liveliness and dampening. All wood sourced in the USA.
Laminates
Low Fat Layup – A combination of custom lighter triaxial fiberglass, carbon fiber and Paulownia wood makes the uphill easier without sacrificing fun on the way back down.
Sidewalls
UHMW Sidewall – The strongest and most durable sidewall material on the market ensures you have the best edge hold available while ripping the piste
Base
4001 Durasurf Base – Hands down the most durable base on the market. Don't worry about those snow snakes.
Edges
2.2 Euro Edge – There are only handful of edge manufacturers in the world and Moment go straight to the source in Europe to offer the best edge possible. They do additional heat treating and bonding prep in house to make sure your edge stays sharper, lasts longer and can handle a beating.