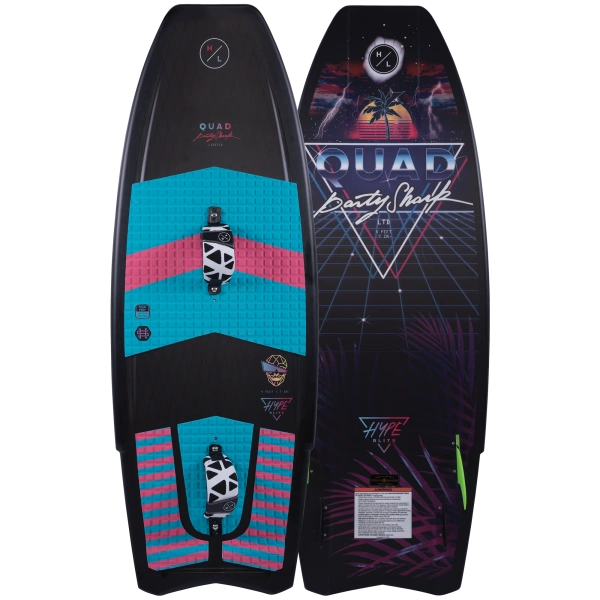 Quad Party Shark 59"
Surf Style Strap Wakesurfer
Inspired by Noah Flegel - Pushing Boundaries

Here we go, take your wakesurfing to new heights with the Quad Party Shark! Noah designed this shape with removable foot straps so you could lock in on the traction and spin aerial spins and flips with the board on your feet. Noah's riding required we reinforce the construction so the Party Shark could take the constant punishment dished out while airing out of the wake. Not only is this great for advancing your skills behind the boat the Quad Party Shark is a great tool for teaching others how to wakesurf with the addition of the straps. The outstanding part is, just remove the straps and ride the deck like the Quad is meant to.
Layered Glass
Our fiberglass is available in 3 weights depending on the board. Over time, traditional woven glass fibers will separate. With layered glass every Hyperlite deck will have the same pop off the double up year after year.
Reinforced Lay-Up
Dura-Shell Construction
Rolled Edge Profile
New for 2019
Fully Machined EVA Traction Pad
Tip / Tail Flow Channels
EPS Core
CarboNetX Inlay
LAP Construction
Removable Foot Strap Set