RUSTY PRO Wakeboard W/ TEAM OT Bindings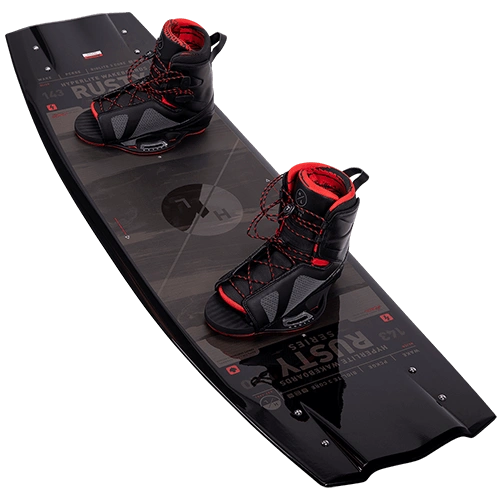 RUSTY PRO Wakeboard W/ TEAM OT Bindings
You can be placed on a wait list. 
To be placed on a Notify when in stock just send us a email mwssports@hotmail.com stating the board you are looking for and we will notify you when it is in stock
Size matters according to Rusty Malinoski. His new Rusty Pro shape provides the surface area for massive airs but he says "My board feels lighter than anything I've ever ridden." With more length comes a wider overall profile, creating a more poppy feel, "Light & poppy & snappy" says Rusty. As with previous shapes from Aaron Stumpf for Rusty, this board will take you swiftly to the wake holding edge all the way. New for Rusty is a set of shorter .7" SS Beam Fins, which when desired will allow you to break free or save landings when you're a tad off the mark.