Smooth Carving - Soft Landing - Low Swing Weight Franchise By Hyperlite Wakeboards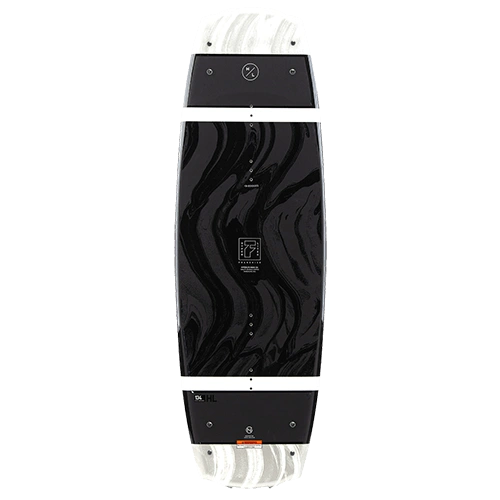 Smooth Carving - Soft Landing - Low Swing Weight Franchise By Hyperlite Wakeboards
Smooth Carving - Soft Landing - Low Swing Weight  Franchise By Hyperlite Wakeboards

Keep the party rocking with the Franchise. Insane pop and features packed into a do everything deck. The Franchise is an innovative shape that anyone can strap into and feel at home on. The continuous rocker lays the foundation for a fast board that carves and edges with ease. The Franchise features innovative Tapered Channels that narrow at the tip and tail aligning the Dual Fin Configuration to increase the board's edge hold on approach to the wake. The thinner profile of the board and reduced tip and tail width minimize swing weight for simple rotation on flat and inverted spins. Shaped by Greg Nelson, the Franchise will provide any Wakeboarder an unforgettable ride.

TECH Details
Layered Glass
Our fiberglass is available in 3 weights depending on the board. Over time, traditional woven glass fibers will separate. With layered glass every Hyperlite deck will have the same pop off the double up year after year.
Biolite 3 Core
The secret recipe we have been perfecting since day one. This core material is the gold standard in the industry and used throughout our line. Bio 3 is our lightest and most durable formula to date.
Monocoque Construction
Integrating the top glass and the bottom glass into one. Generating a more durable board on side impacts to prevent delamination.
Continuous Rocker
The rocker line that started it all. Speed and fluid, predictable pop truly define this rocker. Designed to carry great speed into the wake with minimal drag, a Continuous rocker generates a longer trajectory with similar pop every time.
M6 Inserts
Tapered Fin and Channel Alignment
Dual Landing Spines
Minimum Swing Weight Profile
Variable Edge Profile
Spec Chart
Name
134 Franchise
138 Franchise
142 Franchise
Total Surface Area Inches
778"
807"
840"
Tip Tail Width
10.9"
10.9"
11.0"
Center Width
16.875"
17.0"
17.125"
Rocker Style Height
Continuous - 2.56"
Continuous - 2.6"
Continuous - 2.7"
Fin Qty
.8" Poly A-Wing (4)
.8" Poly A-Wing (4)
.8" Poly A-Wing (4)
Stance Options
21" - 25"
22" - 26"
23" - 27"
Weight Range
140 lbs. and up
Up to 175 lbs.
160 lbs. and up
Hole Pattern Offset
6"
6"
6"